LitmusBlox offers a very sophisticated yet extremely simple way to differentiate between similar looking candidates. As a recruiter, whether you have a handful of CVs or hundreds and thousands of resumes; all you need to do is use our three-click approach and you will be able to see the candidates ranked in an order of job fitment with Litmus Scores and detailed Litmus analytics available for each candidate.
Click # 1
Select the area of hiring or role for which you wish to screen candidates. If required, you can choose an appropriate role level like Junior / Mid / Senior.
Click # 2
Load the list of candidates through an Excel sheet or port your candidate CVs from a job portal using our Litmus Plugin. These candidates will get loaded in your workspace.
Click #3
Invite these candidates for creating their Litmus Profile. That's it. LitmusBlox system takes over from here and starts the work of profiling candidates. You don't need to spend even a minute on screening candidates.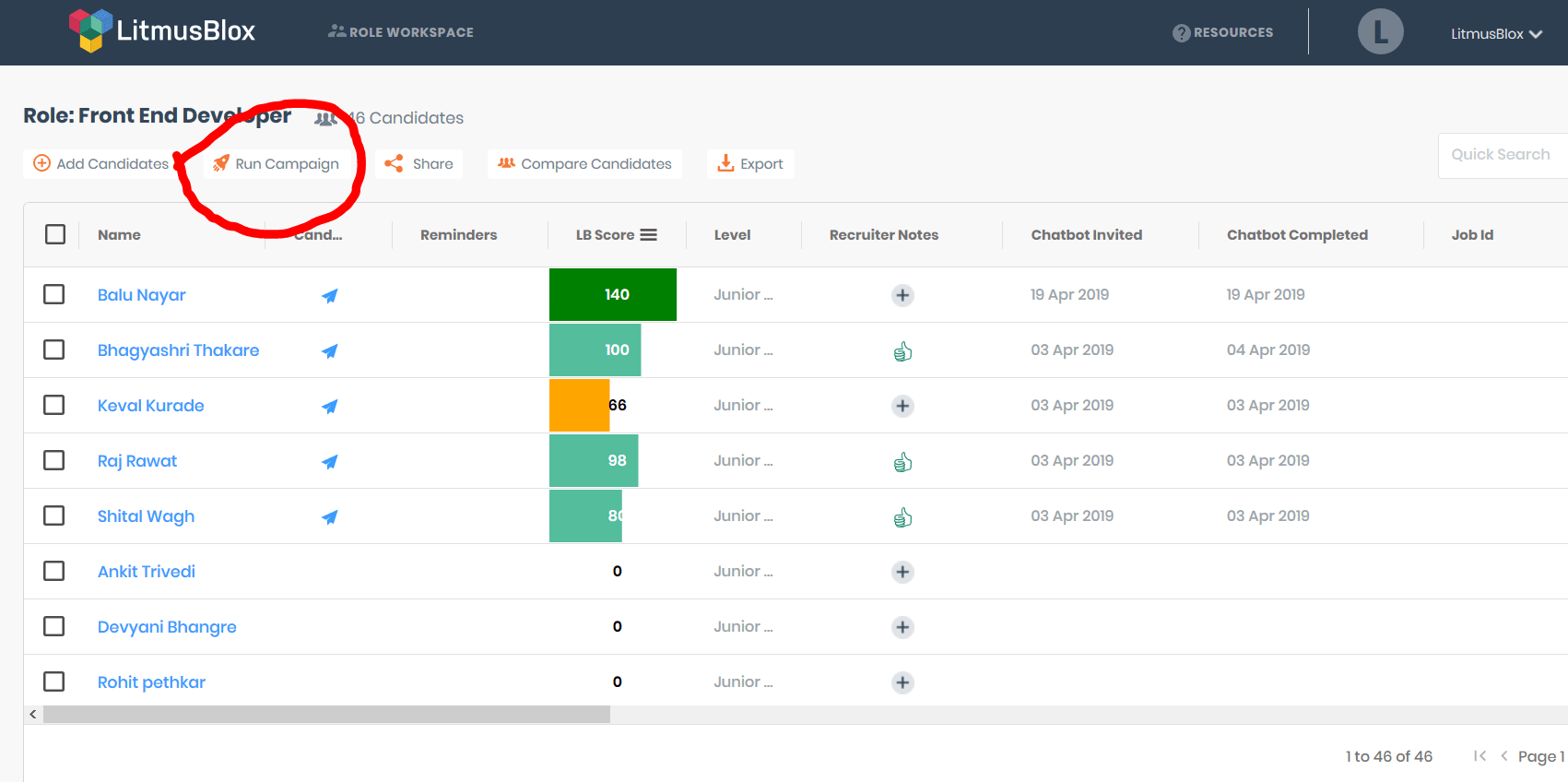 A detailed Litmus Profile created
Personalized chatbot links are sent to the candidates on your behalf using an automated SMS and email to inform about the job, capture their interest and complete Litmus Profile. The system also sends a couple of reminder messages to follow-up candidates on your behalf. You no more need to read hundreds of CVs and call hundreds of candidates. Typically candidates take 10 to 15 minutes to converse with our AI-powered chatbot and answer questions related to the role.
As soon as the candidate completes the chatbot, Litmus Score is and a detailed Litmus Profile with capability heatmap is created.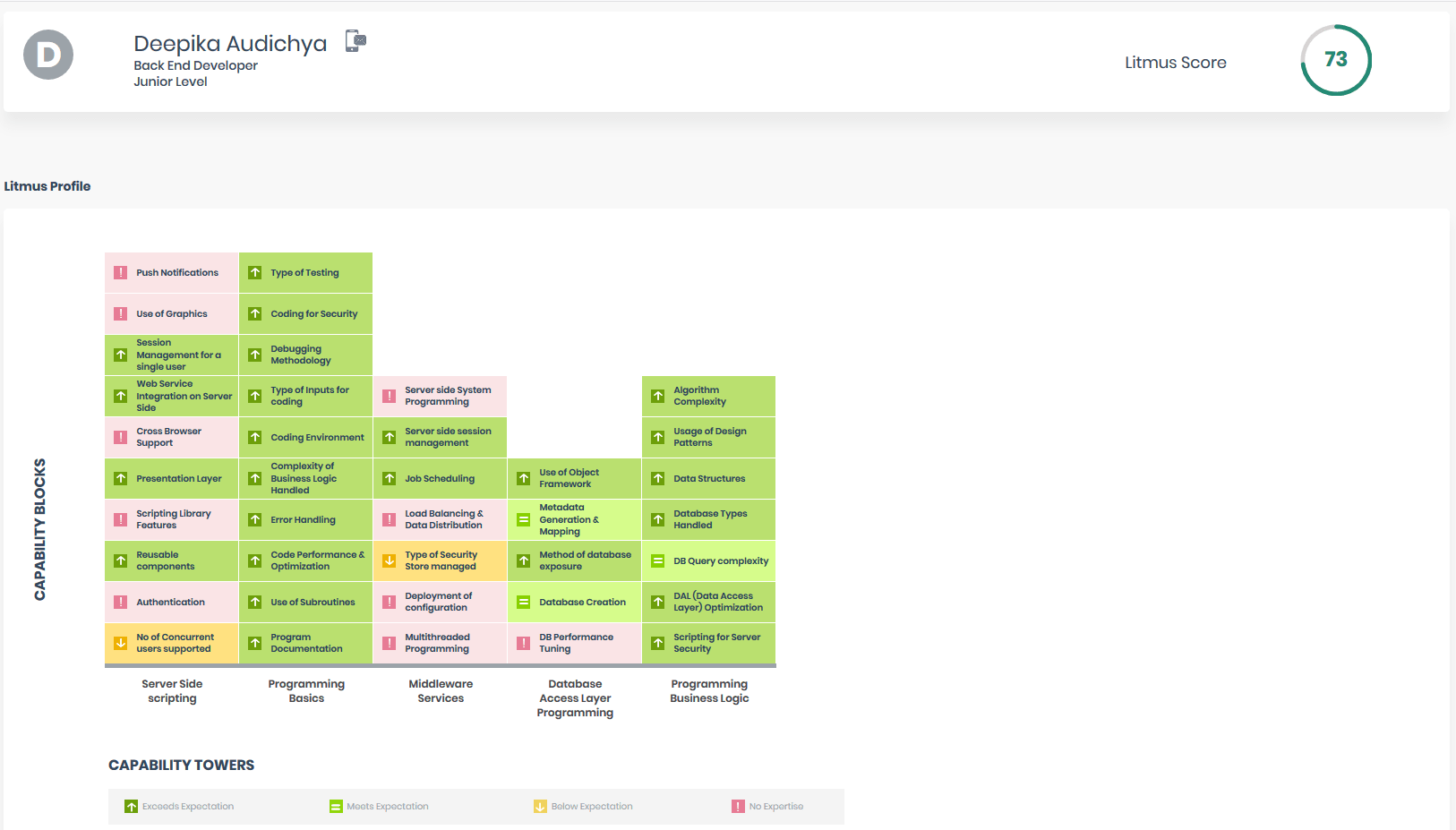 How to identify best-fit candidates  – select candidates with Litmus Score of 70+
When you have the list of candidates with completed Litmus Profile, you will see a Litmus Score between 0-100 for each candidate. As a best practice, candidates with Litmus Score of 70 and above have the best capabilities match for the role you are hiring for. For the 1st round of candidates to be invited for an interview should include those with a 70+ Litmus Score.
In 95% of our clients, candidates with Litmus Score of 70+ are proved to be the best fit and after further in-depth interviews, candidates were hired from the same pool.
When to increase Litmus Score threshold higher than 70
If you have a situation where you see a high of candidates with a 70+ score, you can always increase your threshold to see a smaller list of candidates with the highest capability match.
For some very specific roles, the threshold level of Litmus Score can be lowered from 70 and further validated during the interview by a hiring manager.